Mornington Peninsula Wedding Photographers & Films
Who Are Jiva Workshop Wedding Photography & Video?
We are the dynamic, husband and wife team made up of a dedicated wedding photographer and a wedding cinematographer based on the Mornington Peninsula. We aim to capture your story through our still and moving imagery. Our hope is that this memento of your special day will last generations.
We view capturing a wedding as an honour. We care about what makes you special as a couple and what you want captured on the day.
In our early careers we worked in film, television and advertising. We are grateful to have been able to capture such things as volcano's exploding in Italy, Stingrays in the Caymen Islands, Mardi Gras in New Orleans and working with brands and bands such as U2.
Having captured weddings all around the world including Machu Pichu, Dunns River in Jamaica, Cozumel Mexico, New Orleans, Miami, Grand Caymen and even weddings onboard large cruise ships, we discovered that the most gratifying part of the work was the joy we created for a couple from our images and films. Not a lot beats the feeling of seeing your work pop up on social media year after year, from a client.
So when we decided to settle down on the Mornington Peninsula, it made sense to carry on that joy, and Jiva Workshop was born.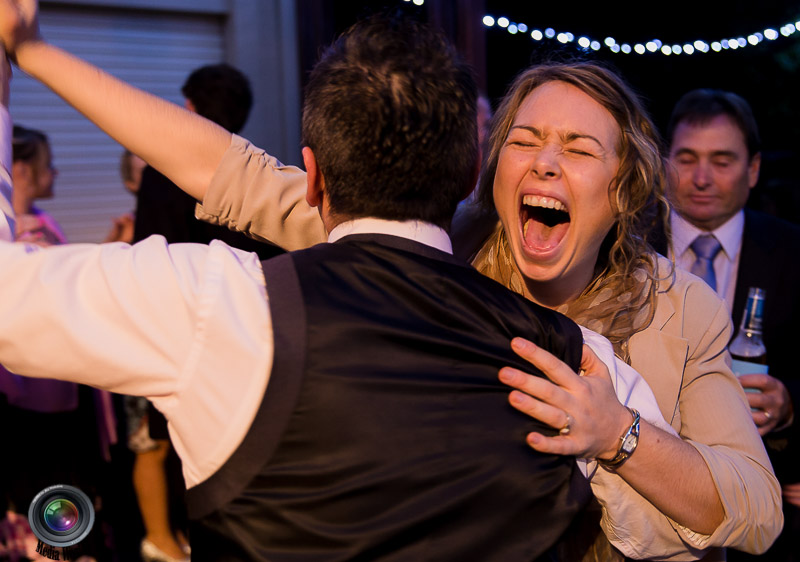 How do we shoot weddings?
Every picture tells a story. That's what we believe. Our style of catching candid natural moments and details of your wedding day speak louder than words ever could.
We might have to give a little direction to get the perfect shot, but we believe in putting ourselves in the best position to capture the knowing glances between a couple, the whispers in each other's ear and the inside jokes that make the best imagery.
We like to consult with a wedding couple (often more than once) before the wedding so that we can understand what makes them tick. We know that wedding photography and wedding videography is important, but we also believe that the most important piece of a wedding is the couple, the families and guests at the wedding.
The Technical Stuff
Who shoots your wedding? We do!! We will often have extra crew with us, to enable us to capture multiple details and camera angles of the day (this makes for a better finished result.)
Our photography is shot mostly on 30 Mp Canon Camera's and lenses and for video we use mostly Blackmagic & Sony 4K cinema camera's with Sony lenses.
We only DJI for our drone work.
"Maximum fun, minimum posing and zero stress are just some of the special perks of having great wedding photographers.
Brett & Sharne, photographed our wedding. Their approach is warm and they made the day so much easier"
"Brett & Sharne went above and beyond for our service. From meeting and organising possible photo opportunity's. To taking on board our crazy idea's and making them into something amazing. We love watching our DVD. Our day was captured with everything Chris and I are about. Fun, family, friends and Love. (and the crazy). I would recommend them and have been to any one looking for a videographer/photographer combination."

Sarah Petit

Facebook
"Jiva Workshop did an absolutely brilliant job capturing our wedding at the Portsea Hotel. They were fantastic to work with and extremely professional in every way. We love and cherish our wedding video!"

Rochelle Laura-Jane

Facebook
"So easy to work with and really went above and beyond from the start. If you are looking for a company to really capture your special day in a way that is unique and truly represents you as a couple I would highly recommend Brett and Jive Workshop. A+++. Thanks again Brett!!!"

Rachel Stockfeld

Facebook
"What can i say that was absolutely one of the best experiences i have ever had. We are just blown away at the way you captured our special day. We have sent the highlights reel onto everyone we know and they are all saying how AMAZING it is."

Nat & Brendan Cook

Facebook
I just CAN'T stop talking about it. My friends and family are all talking about it, You did such an AMAZING job and i'm so glad that we went with you. I'm telling everyone to use you for their wedding.

Mel & Shane

Facebook
"We are just ECSTATIC after watching the wedding film you produced. it has exceeded all our expectations and i have now passed it along to all our friends and family. The way you captured our day was just simply BRILLIANT, it was US to a T."

Tegan & Shaun