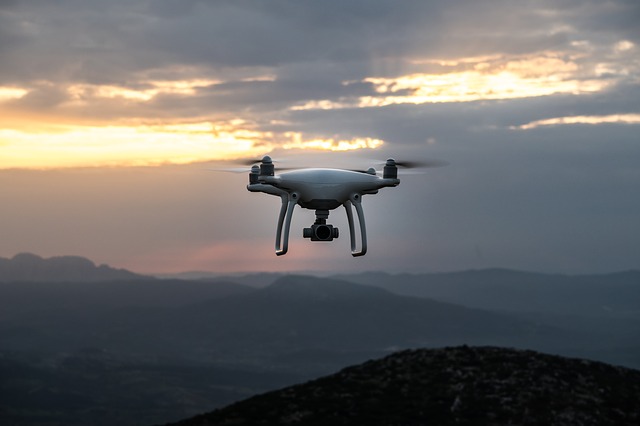 Technology has given us all a lot of things drones being one of them. It was only a matter of time before they became common place and photographers start using them to get great new perspectives that previously were impossible .
However, there are a few things to remember and to think about when you are planning to have a drone shoot footage or photographs at your wedding.
Drones are not suitable for every type of location or occasion.
For instance, the last thing you and your guests will want to hear is the buzzing of a drone overhead whilst you say your vowels.
Whilst the shot can look absolutely awesome, drones are very noisy and will be a massive distraction. Creating a situation where your guests look up into the sky when the focus should be only on you.
Secondly drones are only really suited for large open area's. If you are getting married in a city, then in all likelihood it would be very difficult to be able to get permission to have a drone fly at your wedding.
There are many safety concerns that must be adhered to, flying in highly populated area's or where there is obstructions such as buildings, roads and wires can cause damage and possibly injure someone.
And of course there is the situation when the weather is not suitable. Drones can not be flown in high wind or rain. Even the most powerful drone becomes unstable and unpredictable when faced with harsh elements. Unfortunately, we can't plan what the weather will do, that costs extra!
So it has to be left to the judgement of the drone operator on the day.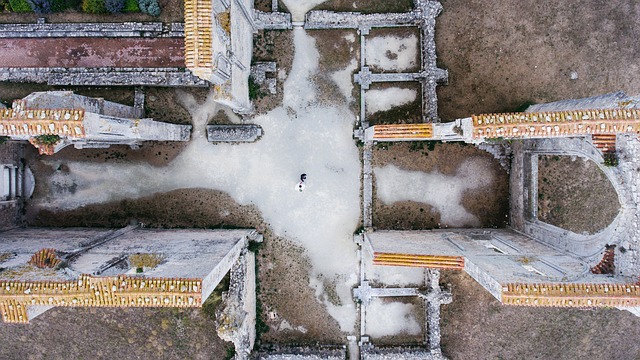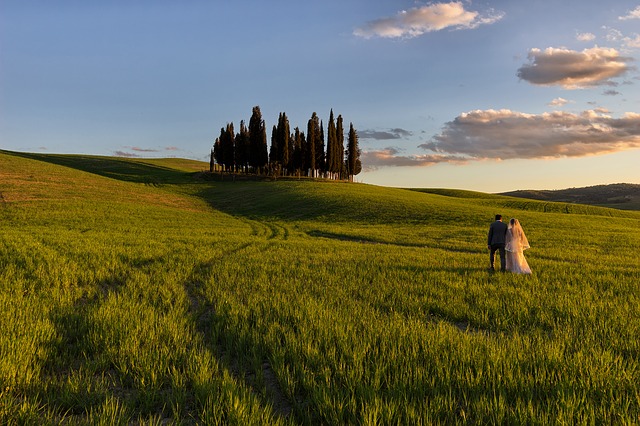 However, if you are planning to have a wedding at an open outdoor venue with a fair amount of space. Then having a drone capture part of your day can result in some magnificent shots.
Because of the noise and the availability of light, it is best to use the drone during the location shots, after the ceremony, but just before the reception. More often than not this will coincide with magic hour.
The hour in the day where the light is just magical for photography and video and would be perfect for getting wide sweeping shots of you both
just before the sun sets for the evening.